Cloth Drying Stand
Looking for something portable to dry clothes indoor? Search from our wide range of High Quality Cloth Drying Stands sourced directly from manufacturers to get you the best quality at affordable prices.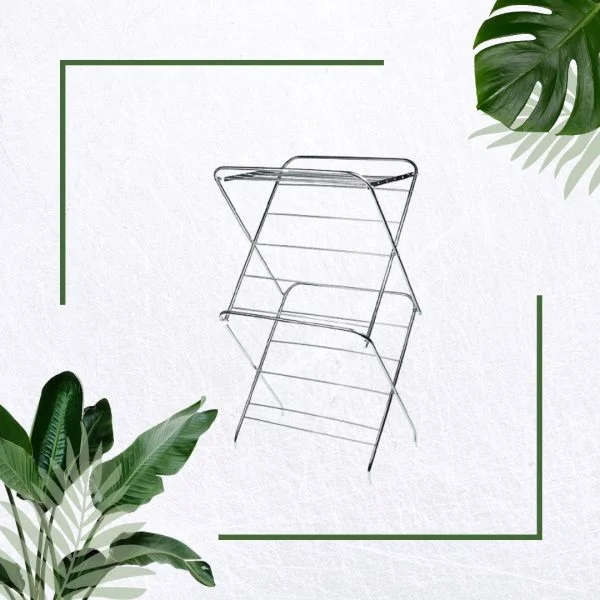 Show Filters
Showing 1–12 of 33 results
As the homes are becoming compact, its very hard to dry your clothes during the rainy or wet season. So, Urban Bageecha provides a variety of Cloth Drying Stand from the brand HOMECARE made from high-grade stainless steel that is rustproof and extremely handy to use. Small homes do not have enough space to hang washed laundry. So, Homecare Cloth Dryer stands is one of the best option in the marker for drying your clothes indoors or even on the balcony. The pipes of the Cloth Dryer Stand are welded strongly to the mainframe thus increasing its durability and life.
In Small apartments, there is a common problem of not having adequate space for drying clothes. To solve this problem, you need our cloth dryer stand offered by Urban Bageecha. Its design is compact which not only makes it easy for you to dry your clothes during the wet season. Also, you can place this stand anywhere in the small place of your house after use. The design of the stand is very smart and allows you to hang a large number of clothes. You can use it even in the drawing-room, bedroom, or balcony during bad weather. The arrangement of the stand suitable for hanging the big as well as the smallest clothes. The joints used in the Cloth drying Rack are so strong that you can not face any problem during the spreading and folding of the stand. The height of the stand is optimum and prevents clothes from hanging too low. You can also clip on a large number of clothes.