Foot Operated Hand Sanitizer Stand
The Foot-operated Hand Sanitizer Stand is a must-have product during the coronavirus. With the help of a Foot pedal-operated mechanism, it allows the user to use hand sanitizer without touching the sanitizer bottle. With the help of an adjustable tray feature, it supports the various sizes of the bottles. Features of our Foot-operated Hand Sanitizer Dispenser are given below:
New Pedal Design-  Our Foot-operated Hand Sanitizer Stand range is specially designed to stop the spread of coronavirus. The Hand Sanitizer Dispenser has a pedal at the bottom which helps in avoiding the touch of the same used sanitizer bottle by others. It is very easy to install.
High-Quality Material Used- Gagan Enterprises offered a product with high-quality material to ensure its durability and strength. Our Hand Sanitizer Stand is available at a reasonable price and of better quality as compared to the other sellers.
Easy Installation- Our Hand Sanitizer Stand range is very easy to install. Anyone can assemble it with the included tools. You can use it in small spaces because of its small size.
Durable- The Foot-operated hand sanitizer dispenser made up of High- Quality Stainless steel which makes it rustproof and increases the long life of the product.
Reliable- Our Sanitizer stand products are reliable as their design is contactless. So, it is very useful and safe to use in this Covid 19 pandemic.
Applications- Our variety of hand sanitizer stands is ideal for more crowded areas such as Markets, Schools, Offices, Malls, Hospitals, Railway stations, Clinics, Workplaces, Airports, Kitchens, Cafeterias, Retail Stores, etc.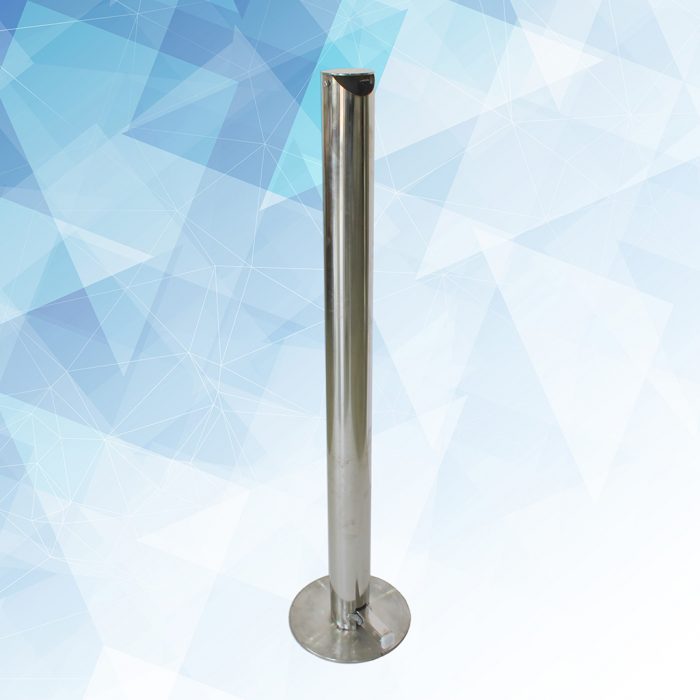 Show Filters